Warning
: Undefined array key 1 in
C:\inetpub\websites\accel\wp-includes\media.php
on line
71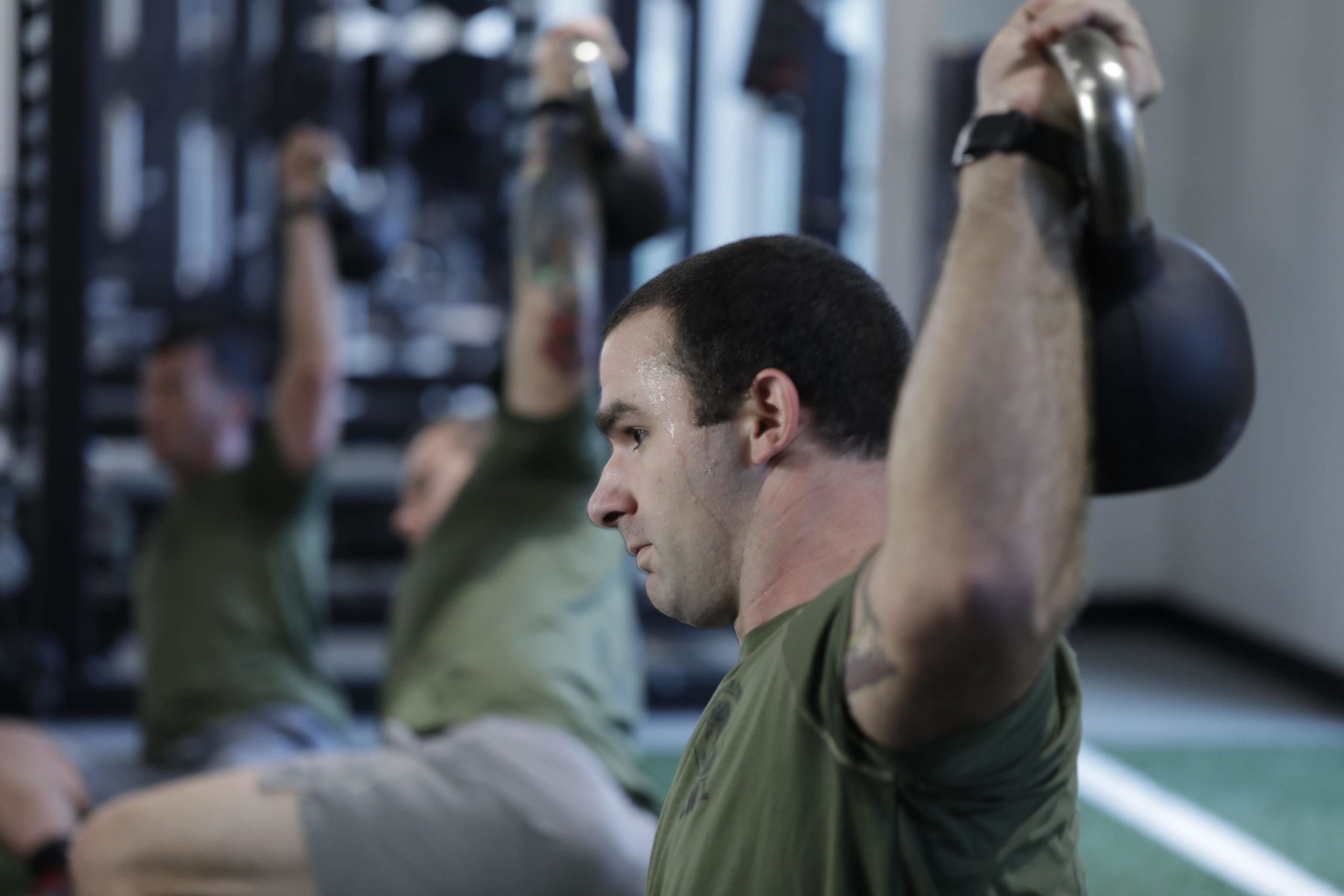 Every new year offers the promise of new beginnings. And 2020 rings in a whole new decade. It's the perfect time to commit (or re-commit) to an active lifestyle. But every year, thousands of people watch this opportunity turn into a few visits to a new gym as old habits kick in.
What's going to be different this year? Our team has pulled together these 4 tips to help you move toward your top physical performance and avoid the burnout of a failed new year's fitness routine.
1. Start the Year Right with Attainable Goals
At Accel, we've based our entire philosophy around assessment-driven training. We know that reaching performance goals happens only when you have a realistic view of where you are and where you're going.
Starting the year with a goal to lose 50 lbs. or run a marathon is great – as long as you can temper your expectations about how it will happen. A few sessions at the gym aren't going to make major progress toward these milestones. In fact, a constant focus on these bigger goals can make you feel like you're not making progress fast enough. This is one of the top reasons people don't keep their resolutions.
Instead, try starting small. Increase your runs by small increments weekly. Create a healthy-paced training plan for weightlifting. Be careful not to make your workouts too intense if you've been off your feet for a while. If you're unsure about what you can handle, try talking to a trainer or a doctor before you begin, in order to avoid injury.
2. Set a Schedule for Your New Year's Fitness Routine
When you're starting to exercise more, it's easy to think you'll just go for a run after work. But then the workday hits, errands pop up, and you think, "It's fine. I'll find time tomorrow." Pretty soon, it's May, and your sneakers haven't seen the outside of the closet in months.
That's why it's so important to set a specific schedule for your workouts. Designate a time and day. Pick your workout days ahead of time. And then commit to keeping them, every single time.
3. Find a Workout Buddy
Keeping yourself accountable can be tough. Maintaining a schedule is easier if you know someone else is counting on you to show up.
But there are a few things you might want to consider before hitting the gym together:
Does your partner have similar goals? You need to be clear about expectations for what your workouts will entail.
Will they hold you accountable? It's best to find someone encouraging, who can keep your spirits up when training gets tough – and who will help motivate you to keep moving on days when you're not feeling it.
What's their current performance level? If it's your first time being active in years, your high-performing (but well-meaning!) friend might not be the best partner. You need to find someone who you can keep up with. It's best if you mutually challenge each other to improve.
4. Value Isn't All About Money
Gyms all over the country make significant money from people starting new year's fitness routines. They know that if they can get as many people in the door as possible, they'll enjoy the benefits of those who give up.
So when you're looking to commit to a training facility, finding the cheapest option isn't the best. These places may not have staff that are dedicated to helping you succeed, and in fact, might be counting on the fact that you won't.
Try to look for a place with an active community and engaged trainers. In the same way you want your training partners to encourage and uplift you, your workout facility should do the same.
We believe in giving every member a personalized performance plan, based on in-depth assessments. The Accel team doesn't want to see new members join and then fizzle out – we want to see our community grow and exceed their performance goals.
Wherever you decide to train, you should look for the same.
Move Forward in 2020
What's going to be different about your performance this year? Is 2020 the time when you'll reach those goals you've been dreaming about? We challenge you to take a look at this list, and then stop – yes, right now – and work on your new year's fitness routine.
If you're struggling to figure out where to get started, feel free to contact our team to see how we can help.