Warning
: Undefined array key 1 in
C:\inetpub\websites\accel\wp-includes\media.php
on line
71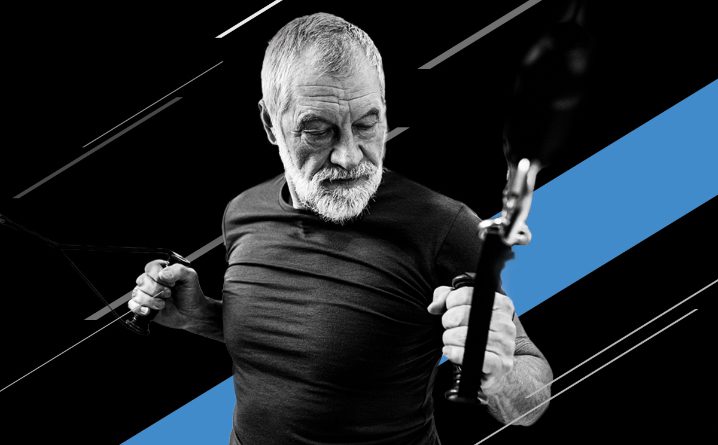 Reaching elite levels of performance doesn't happen by standing still. With the proper motion training, you can increase your athleticism beyond what you thought was possible. At Accel Performance and Wellness, our goal is to help you perfect that motion so you can avoid injury, improve your game and become a better athlete. We have an 11,000 square-foot facility packed with the latest in performance technology and certified performance coaches to help you achieve these goals. This is not your typical gym experience.
We've Built an Experience Unlike Any Other in the Region
Anyone can join a gym. But for those truly dedicated to their athletic performance, most facilities don't offer the in-depth training required for athletes to reach their full potential. For decades, the specialists who literally wrote the book on orthopaedics have seen athletes succeed, fail, suffer setbacks and shatter expectations. And they saw that the athletes who rise above are those who have proper training and a gift for healthy motion.
That's why the doctors at Campbell Clinic decided to sponsor and open their campus to Accel Performance and Wellness. We're here to ensure healthy training for everyone from weekend warriors to professional athletes — all with a passion for maintaining healthy habits and reaching personal bests.
Our facilities, our technology, our specialties and our philosophy provide a sports performance experience that you can't find anywhere else in Memphis or the surrounding region.
First, We Find Your Starting Line
You won't find cookie-cutter training plans at Accel. Every athlete has different gifts and abilities — and reaching elite performance means knowing how best to improve according to your skills. That's why every Accel member begins their training program with an extensive movement assessment. We'll test speed, endurance, posture and stride. Anything that could affect your motion. This baseline helps us craft the perfect training program for you. We'll also use this assessment to measure your progress according to your personal goals and preferred sport.
The baseline assessment is a core part of our process for a good reason. Poor movement can slow your progress. Worse, it can lead to injury and permanently hinder your abilities. That's why we provide industry-leading technology to get a full picture of your current performance.
Fusionetics Movement Efficiency Test provides in-depth analysis of how your entire body is moving during your workout. This helps us identify key growth areas for muscle groups you may be neglecting. It can also help us identify unhealthy tendencies in your movement that could lead to injury down the road.
dorsaViTM Wearable Technology provides motion data to help assess high-risk movements.
TPI-Certified Golf Movement Assessment helps us track movement during your swing and provide guidance for improving your game.
Nurtitional Consultations help us assess your diet and look for opportunities to better support your performance goals outside of your workouts.
Your first visit to Accel will likely involve one or more of these motion assessments so our performance coaches obtain all the information they need to create a training plan perfectly tailored to help you reach peak physical performance.
Next, we get you moving
After your initial assessment, we're ready to put in the work to get you where you want to go. An Accel performance coach will help you schedule specific workouts designed to help you improve safely and efficiently. This training plan can include any of our facilities, technologies or services.
AlterG Anti-Gravity TreadmillTM
Push your limits by taking gravity out of the equation. AlterG uses NASA differential air pressure technology to provide a workout that helps you move in new ways. This is especially critical for recovering athletes, who can continue to train while reducing pain and the risk of re-injury.
HydroWorx® Underwater Treadmill
Our aquatic treadmills allow you to simulate land-based walking and running without impacting your joints. This helps promote an early range of motion, improve gait training, increase your cardiovascular stamina and effectively recover from injury.
Indoor/Outdoor Turf
Our facilities are equipped with a 2,000-square-foot indoor turf and 5,000-square-foot outdoor turf to help you perfect your motion in an environment that simulates in-game conditions.
Indoor Performance Area
Our indoor performance area is open to all members and comes equipped with:
Treadmills
Rowers
VersaClimber machines
Spin bikes
AirTEK HIIT bikes
Selecterize weight stations
Cross-trainers
Personal training
We'll be there with you every step of the way. Led by Drew Graham, MS, ATC, CSES, PES, CES, former athletic trainer for the Memphis Grizzlies, our team is comprised of highly-motivated professionals with the sole purpose of helping you improve.
Along the Way, We'll Help You Pick Yourself Back Up
Even healthy training plans require recovery periods. When you're injured, finding ways to safely train is critical. As passionate as we are about assessing each member, we're equally passionate about helping them recover with a process that helps avoid further injury. Unlike any other sports training facility in the region, Accel Performance and Wellness has an entire medical staff on-site to help consult and treat injuries.

Sharing a campus with our sponsor, Campbell Clinic, gives members access to the world's best orthopaedic specialists. This also means that on-site physical therapy is a key part of our offerings, providing easy access to cutting-edge medical technology and trained orthopaedic surgeons.
And medical resources are just the beginning of what we offer — we also have more technology and services in our facility to help make your recovery as smooth as possible.
Hot/Cold Tubs
Relax your muscles and promote healthy recovery after a workout.
NormaTec Recovery Boots
NormaTec provides a high-tech compression massage for your legs. These can be used to warm up before a workout or recover effectively afterwards.
Game Ready Cryotherapy
Promote the healing of joints with our cryotherapy services and make sure you're ready for peak performance.
Manual Therapy and Massage Therapy
Nothing's more relaxing after an intense workout than a massage to help ease the strain on your muscles.
Personalized Blood Flow Restriction Therapy
This therapy, commonly known as PBFR, can help diminish atrophy, increase strength, improve muscle endurance, and assist in faster, healthier recovery.
Even if You're Not a Member, We'll Help Keep You in the Game
Return to Play — Not every athlete will have a membership at Accel, but they can all take advantage of our services when they're injured. Combining the motion excellence of Accel with the orthopaedic expertise of Campbell Clinic, our coaches work closely with physicians, parents and other caregivers to ensure the best possible recovery for athletes. We provide personalized training plans — just like we would to any Accel member — to help injured athletes get back on their feet, recover their abilities and exceed their past performance.
Cash-Based Physical Therapy — With some of the best physical therapists in the Mid-South, we want to share our expertise with the public. Our cash-based program allows you to take advantage of the same physical therapy services Accel members enjoy without a monthly membership.
Get Moving with Accel
If you're dedicated to improving your skills, it's time for you to take advantage of elite performance training. Contact us today to schedule your assessment and learn more about becoming a member at Accel.